NEW BODY STRONG KIT
For strong, moisturized skin
and without blemishes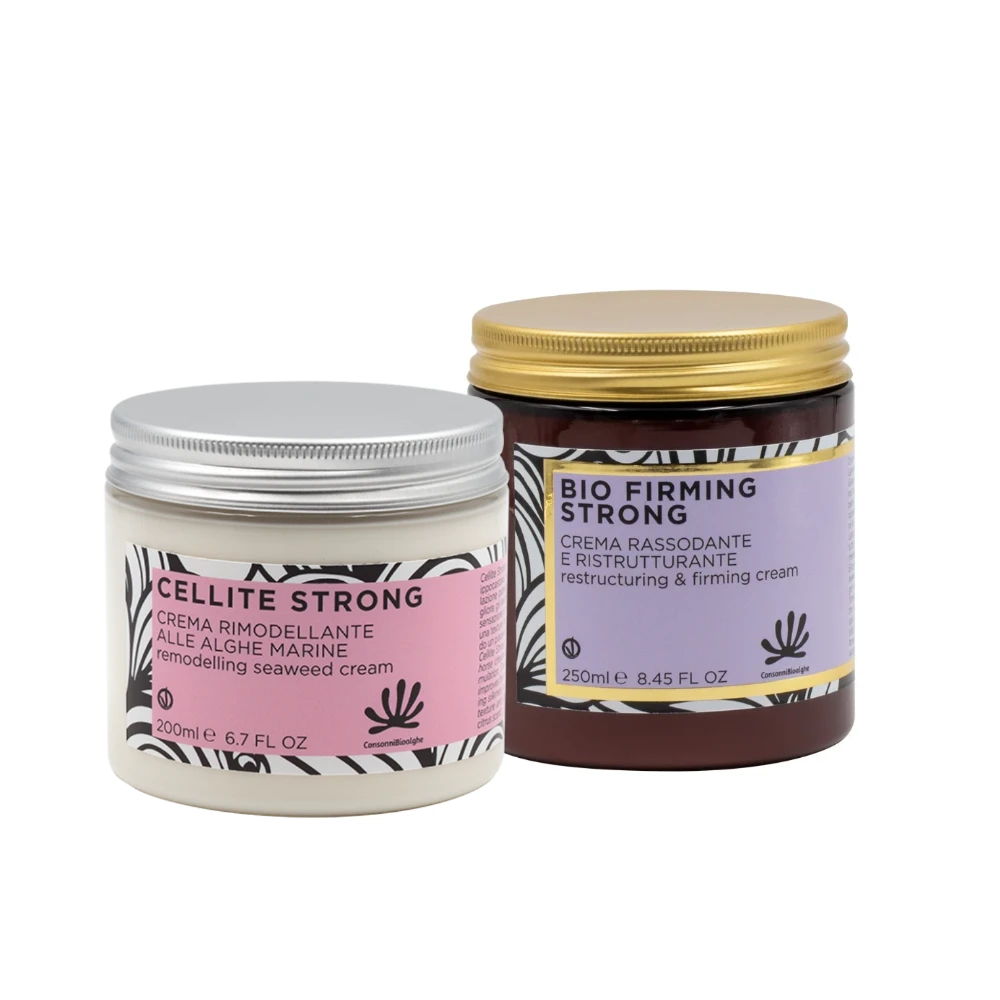 Kit New Body Strong
Bio Firming Strong
Cellite Strong
€58.00 €46.40
-20%
PELLE NUTRITA, ELASTICA E SENZA INESTETISMI
Scopri il nuovo trattamento d'urto per risolvere tutti i problemi della tua pelle.
Entrambe le creme hanno una consistenza setosa con una leggerissima profumazione agli agrumi.
Prevengono la cellulite, le smagliature e risolvono il problema della pelle che "tira" con conseguente desquamazione e inaridimento.
Non ungono e non appiccano e non macchiano gli indumenti.
Usale insieme per far rinascere la tua pelle.
SUGGERIMENTI DI UTILIZZO DEL KIT
Puoi usare BFS al mattino e CS alla sera,
l'importante è che entrambe vengano utilizzate nell'arco di 24h
per ottenere maggiori benefici.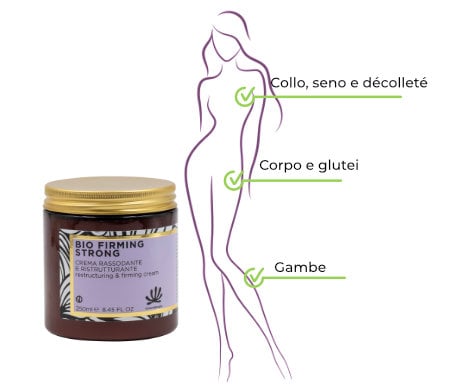 BIO FIRMING STRONG
TUTTI I GIORNI
MATTINO O SERA
Puo' essere usata su tutto il corpo compreso collo, seno e dècolletè.
CELLITE STRONG
TUTTI I GIORNI
MATTINO O SERA
Si applica nei punti critici con un leggero massaggio
per migliorare elasticità e compatezza della pelle.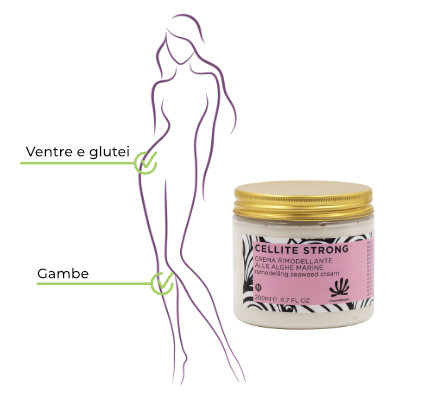 CONSONNIBIOALGAE SUPPLEMENTS ARE



Warnings Supplements are not intended as substitutes for a varied, balanced diet and a healthy lifestyle. Do not exceed the recommended daily doses. Keep out of reach of children under 3 years old. In the presence of certain physiological or pathological states, or in association with drug therapies, consult your doctor.
Contraindications Pregnancy, Breastfeeding, Hyperthyroidism, Autoimmune Thyroids (Hashimoto), Heart Disease, Acute Infections, Severe Renal Insufficiency, Psychopathies, Hypersensitivity to Iodine, Basedow's Disease, Children under 12 years.